Josh has been really funny the last couple of days, i dont know if it's the weather or there's a full moon coming.
Yesterday morning I was getting changed for work and he was sitting on the windowsill (I have to jump him up there because he can't jump that high) and he started to open the curtains! I tried to get him to stop but he was just happy hitting the curtains and trying to open them, I'm sure he knew what he was doing!
Last night he was running round all crazy with his fur all sticking up on end, I don't know what made him do it. He's snoring next to me on the sofa right now.
Thought I better mention his other feline family members.
Leading the pack is George, adopted when he was 13, he's now 17. He's getting really old, everything falling apart. Josh adores him though and follows him round.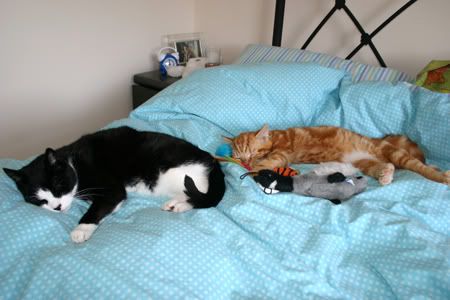 josh and george
Tink is next, four years old and from the first litter of kittens I fostered.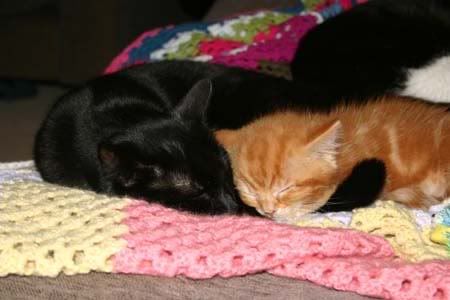 Josh and Tink
Jap is three and another former foster kitten, she's my boyfriend's cat.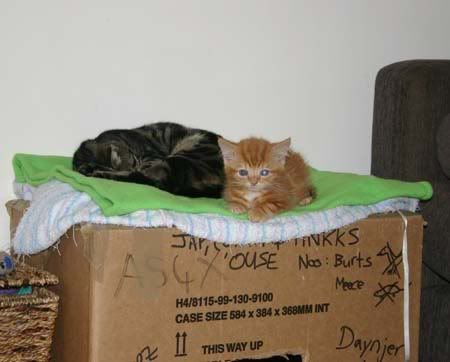 Josh and Jap
Connie is five and we got from a breeder who didn't want her anymore.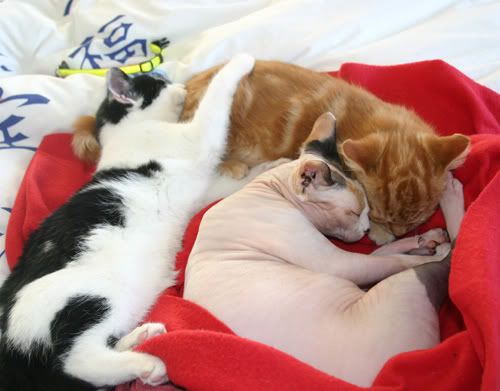 Perkins, Connie and Josh
Riley and Morgan are two I got from a horrid housing estate, despite living in a house they were virtually feral when I got them, both very nervous so we kept them.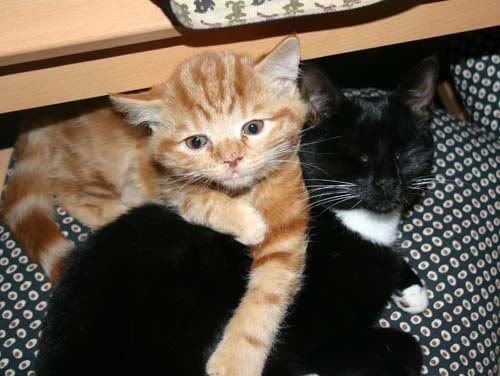 ./l
josh and riley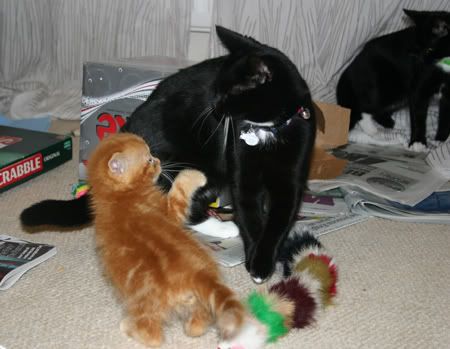 Josh and Morgan
Perkins was found eating a chicken bone in a road and someone took him home and we got him through a friend of a friend. He's two and Josh's partner in crime.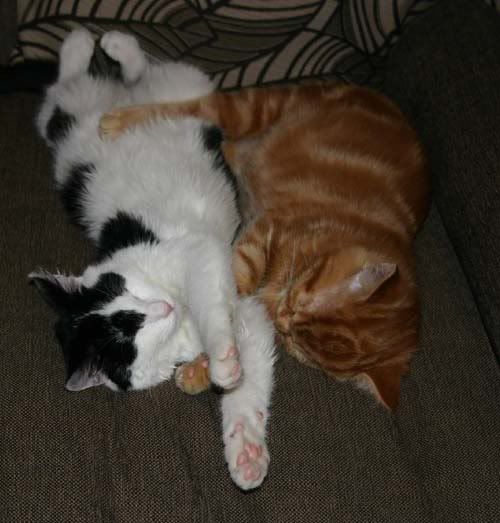 Josh and Perkins